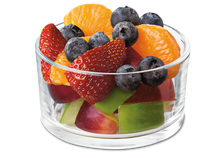 Fruit cups are what the Vegetables eat for breakfast (giving a literal meaning to the term "if you can beat them, eat them). This is what they choose to do with the fruits that they kill. This is also partially responible for what led up to Joshua becoming a cannibal to the fruits.
Ad blocker interference detected!
Wikia is a free-to-use site that makes money from advertising. We have a modified experience for viewers using ad blockers

Wikia is not accessible if you've made further modifications. Remove the custom ad blocker rule(s) and the page will load as expected.