we've all played pooper morio worlf....and it has tomatoes....i think....in fact no one knows for sure what they are...but i think they're tomatoes....the idea to create them was from none other than the bananas...they wanted everyone to be confused, friend and foe alike...there is no proof of it being anything other than a tomato...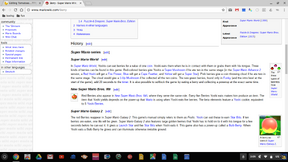 nevermind......
Ad blocker interference detected!
Wikia is a free-to-use site that makes money from advertising. We have a modified experience for viewers using ad blockers

Wikia is not accessible if you've made further modifications. Remove the custom ad blocker rule(s) and the page will load as expected.